When I hear people say (especially women) "I can't cook", I get so confused. Not only does cooking not take a rocket scientist to figure out there are cook books with recipes so easy to follow it's not even funny. This particular recipe I didn't get out of one of those but it is probably somewhere in one of them.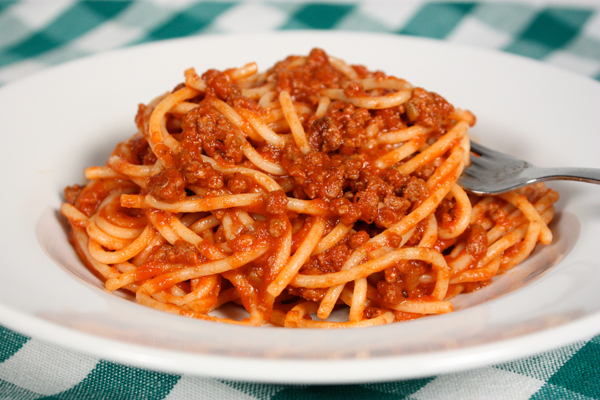 Okay everyone LOVES a good helping of spaghetti especially children so if you have kids you should definitely (if you don't already) use this one.
All you need is:
1 box of spaghetti noodles (if you're health conscious like me try Ronzoni's Healthy Harvest all natural spaghetti noodles)
2 - 24 oz cans of whatever flavor of Hunt's spaghetti sauce (I like to use four cheese)
1 lb of ground beef (I use ground turkey)
Salt
Pepper
Basil
Parsley
Oregano
Directions: Brown meat, drain, if necessary. Add a little salt. Boil noodles, drain. Mix cooked noodles, browned meat, and both cans of spaghetti sauce together. Heat on low (just to warm sauce). Add salt, pepper, basil, parsley and oregano to taste. Once warmed, serve! Voila! You've just made a delicious dinner. If you want to add a little more you can always add a side of steamed veggies and croissants.
Because of simple meals like this I never want to hear someone say "I can't cook" EVER again.